GOAL: We are committed to building a workplace where diversity, equity and inclusion thrive, while also empowering our employees to foster more resilient communities.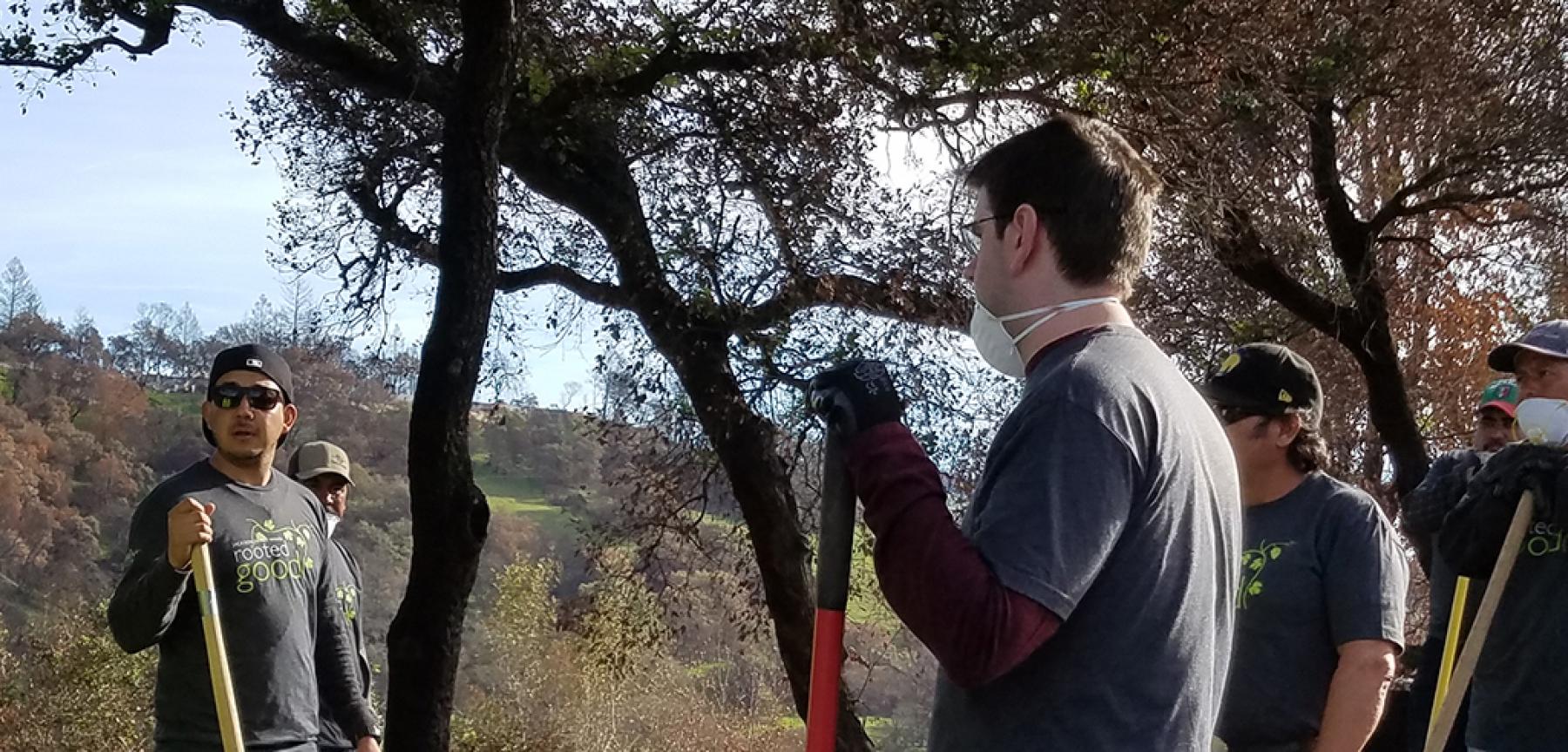 Each year, we contribute hundreds of hours of volunteer time, financial support, and in-kind donations to more than 200+ nonprofit organizations throughout the communities in which we live and do business.
We believe in putting people first. It's about the health, resiliency, and diversity of not just our company but our communities. That's why social responsibility is at the heart of our Rooted for Good Plan.
We've made wellness a central focus of our company-wide health program. We're improving our sick and maternity leave policies. We're strengthening both our physical and mental health initiatives. And we're offering incentives that support employees making the shift to zero-emissions vehicles.
We are proud of our company culture, but we're also dedicated to making improvements. We've expanded our commitments to fostering diversity, ensuring equity, and strengthening inclusion. Our employees have formed a Diversity, Equity & Inclusion Task Force to build a roadmap for meaningful change. We're making anti-bias training company policy: training companywide leadership; increasing mentorship opportunities; and expanding our allyship with community programs. We've also hired an outside consultant to ensure we're on the right track. Our promise is to build a culture where diversity, equity, and inclusion thrive.
At the same time, we believe our employees only thrive when their communities benefit too. That's why volunteer work is company practice and we offer paid time off to our staff so they can go out and serve local communities. Our staff volunteers nearly 6,000 hours annually to make a difference supporting environment, education, literacy, food bank, farm worker housing and shelter programs. They also help in our efforts to identify charitable organizations where we contribute financial support and in-kind donations. We support more than 200 nonprofit organizations. Our leadership team and employees also serve as board members for community organizations, steering committees, and regional taskforces. It's part of how we empower our employees to foster more resiliency in the communities where we work and live.
Still, we know our work so far is just the beginning. We're committed to making a positive impact in the lives of our employees and communities, while we also champion diversity, equity, inclusion, and wellness for employees and their families.
6,000 | Hours volunteered by our staff to make a difference in our local communities