Rooted for Good: Roadmap to 2030
The Jackson family is rooted in the land. It's how we founded our company four decades ago. We see ourselves as stewards in relationship with the vineyards we call home. We work to preserve wetland and wildlife habitats, build soil health, conserve water, and reduce energy use. Because of this, nature-based winegrowing practices are a cornerstone of how we make wine to reflect the terroir of each vineyard site.   
We are redefining sustainability to focus not only on minimizing our environmental impact, but also on creating positive change.  We continue to preserve natural habitats and waterways, but we are also thinking about how to increase biodiversity in those habitats.  We are also working on reducing our carbon footprint, including leading efforts to help motivate the entire global wine community to take climate action.  
That's why we launched Rooted for Good: Roadmap to 2030. It's a comprehensive action plan to help us make a difference for the planet and the community. Over the next 10 years, we'll cut carbon emissions in half. We'll move every estate vineyard to regenerative farming. We'll continue to deploy smart water management practices that conserve this precious resource and enhance our local watersheds. And we'll invest even more in the health of our people and communities. It's a sustainability and climate solutions plan to enhance our ecosystems, reduce our environmental impact, and build more resiliency for our multigenerational family wine business.   
At Jackson Family Wines we believe in leading by example. Join us on our journey, Rooted for Good. 
2030 Goals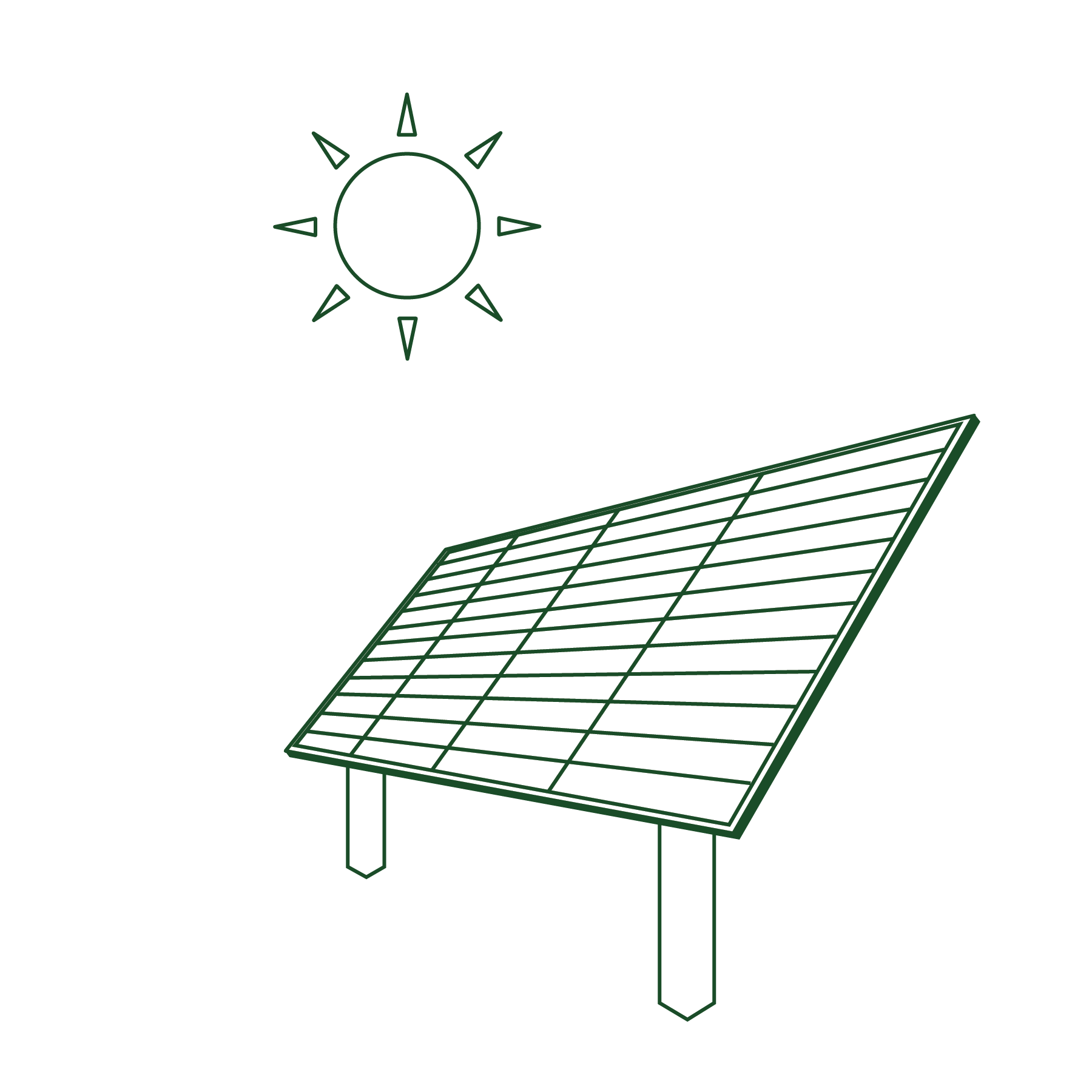 Cut our carbon footprint in half by 2030 and become climate positive by 2050

Build a workplace where diversity, equity, and inclusion thrive, while also empowering our employees to foster more resilient communities.

Transition 100% of our estate vineyards to regenerative farming

Reinforce our commitment to water conservation and water quality improvement in order to enhance our local watersheds
Commitment to Sustainability
The Jackson family has been at the forefront of sustainability practices for decades and has always believed in leading through action with a commitment to sustainably farmed vineyards, and both local and national partnerships that improve the environment and the community.
In 2015, the company released a comprehensive sustainability report detailing its efforts and identified 10 key areas of improvement with goals to achieve in their vineyards, wineries, and business operations over a five-year period. This included greenhouse gas emissions (GHGs) reductions, land conservation, supply chain management, renewable energy development, water conservation, zero waste initiatives, community involvement, and others. After achieving most of these goals, the company began setting its sights on the next decade of improvements. The Rooted for Good plan is a natural continuation of this work as an ambitious formula to make a dramatic impact on climate sustainability and become more resilient as a global wine company.
Responsibility and Progress Reports pdf icon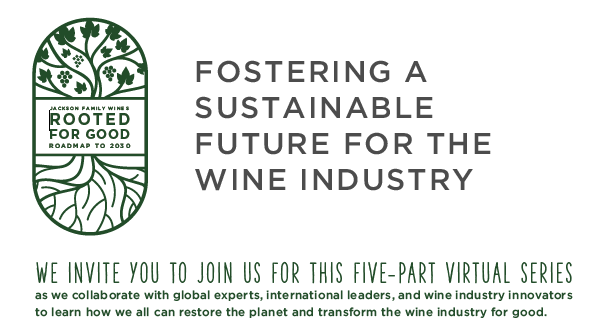 Jackson Family Wines is channeling innovation to address global challenges in a bold 10-year plan that's Rooted for Good. Join Jackson Family Wines for a five-part series in collaboration with global experts, international leaders, and wine industry innovators to learn how we all can restore the planet and transform the wine industry for good.
Over the course of five sessions, join moderator Elaine Chukan Brown as we explore international efforts in Carbon and Climate Action, Water Management, Regenerative Farming and Soil Health, Social Responsibility and Diversity, and their role in Wine Quality.